We are ooking for a Consulting Services Manager to support the growth of the Group!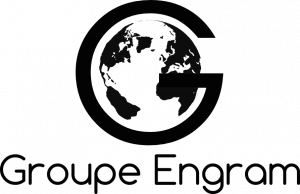 Founded in 2016, The Engram Group is a consulting firm dedicated to accelerating our clients' growth. Our vision is to become the trusted partner of Quebec SMEs. who wish to develop. We create value by implementing project financing strategies, identifying new international business opportunities and facilitating the professional development of experts in international trade compliance.
Located near the Jean-Talon market and Little Italy, the Engram Group is proud to contribute to Quebec's economic development by supporting businesses in the industrial and technological sectors. We offer a dynamic work environment, flexible hours and benefits.
Description of the opportunity
– Starting date of the position: Immediately
– Full time position, 37.5 hours per week
– Fixed remuneration: $45,000-$55,000. According to experience
– Workplace: 7384 Saint Denis Street, Montreal, Quebec
● Plan and perform project management.
● Manage the team and sales territories.
● Define business policies
● Develop relationships with partners and negotiate contracts
● Plan and implement a marketing strategy.
● Understanding and analyzing client mandates based on their business objectives
● Project planning and management.
● Team and sales territory management.
● Strong interpersonal skills, charismatic and excellent communicator.
● Dynamic, self-directed leader.
● Results and customer solutions oriented.
● Strong negotiation skills.
● Dental/Complementary Health/Vision/Life Insurance.
● Corporate Events.
● Flexible hours.
● Training Programs.
● Telecommuting.
● Business administration background or any equivalent experience.
● Proven sales experience of at least 5 years in a B2B and/or complex solutions environment.
● Proven experience as a sales team leader (an asset).
● Demonstrates ability to develop business goals that meet or exceed projections.
● Fluency in French and English – spoken and written.
● Demonstrates adaptability and continuous learning.
● Results and solutions oriented.
● Desire to integrate long-term and grow with an innovative and dynamic company.
Can use the following software:
– Microsoft office suite (word/excel/powerpoint).
– Digital platform (zoominfo) – an asset.
– Experience with a CRM.